Class A CDL Drivers Wanted
Must have clean driving record.
Must have previous experience (on-road and off-road)
Full-time position with some Saturdays.
Please stop in to fill out an application or send resume to jburson@rockymountainwood.com
Welcome to Rocky Mountain Wood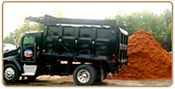 Rocky Mountain Wood Company located in Wilbraham Massachusetts was established in 1980 as a small land clearing and firewood business. For 40 years Rocky Mountain Wood has continued to expand and today offers the most efficient and environmentally safe complete land restoration services for commercial and residential lot clearing. Rocky Mountain also offers Forest Management services and produces and sells various types of mulch, wood chips, screened topsoil and firewood.
Our Products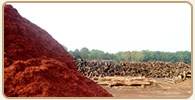 Safe and Natural Organic Products
Rocky Mountain Wood provides a variety of landscaping products made from 100 percent recycled particles of organic material that we remove from our clearing projects and in turn reprocess into beautiful natural mulches, wood chips, and rich compost and topsoils.
- Read More About Our Products
Our Services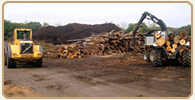 The Modern Land Clearing Specialists
Rocky Mountain Woods service division offers commercial land clearing and forestry management services throughout New England. Using the latest technology our experienced team can safely work year round in just about any type of terrain creating an exceptionally clean work site time and again.
- Read More About Our Services